B&B's :
The Inn at Tabbs Creek
Set on a secluded creek of the Chesapeake Bay in Mathews County, Virginia, The Inn at Tabbs creek offers an ideal spot for a relaxing and romantic get away
(804) 725-5136
innattabbscreek@gmail.com
www.innattabbscreek.com
Cottages:
Grandview on the Bay
Grandview on the Bay offers two waterfront vacation rental cottages providing the ultimate for relaxation on Mathews County's Chesapeake Bay VA
804-725-9352
grandviewonthebay@yahoo.com
www.grandviewonthebay.com/
Bavon Beach Hideaway
A great cottage at the southern end of the Chesapeake Bay. A short walk to the white sand beach where you can enjoy the bay.
Tricia Powell
804-384-0440
BavonBeachHideaway@gmail.com
vrbo.com/483231
Grandview Manor
Private Waterfront Estate with Pool, Tennis Court, 100 ft. Pier, sleeps 12
Cathy (757) 377-3955
grandviewmanor@cox.net
www.vrbo.com/313923
Bay Beach House
Luxurious waterfront beach house, white sand beach and gentle waves
from the Chesapeake Bay make this an extraordinary getaway.
804.334.8956
http://www.baybeach-house.com
Janice@TaDa-Studio.com


Sandbar



An unforgettable sunrise facing due east across twenty five miles of Chesapeake Bay awaits you in this beach front home.
804-382-8500
mueller.herman@gmail.com
www.flipkey.com/p277609




Gibson Cottage



Come and relax at this newly renovated 2 bedroom, 2 bath Cottage overlooking the Chesapeake Bay.
fredgibson@rcn.com

Lillehamn



Gorgeous, serene water view from private deck overlooking Woodas Creek
804-725-4382
804-854-3125
nlindgren23@verizon.net

The Log Cabin
Fully furnished log cabin with loft right on quiet Winter Harbor, enjoy the deck and pier for crabbing. Bring your kayak, jet-ski or shallow water boat, public ramp nearby.
804-350-0969
renovator13@hotmail.com
Oyster Shell Cottage


Charming two-bedroom cottage on the East River with a pool, large rooms, bright, airy decor and all the comforts of home.
804-384-7229
804-384-7230
oystershellcottage@yahoo.com
GWYNN'S ISLAND CHESAPEAKE BAY BEACH HOUSE
Gwynn's Island – Chesapeake Bay – Beach front – 3 Bedrooms/2 baths- Million $Views and sand beach
Renee Edwards – Morgan & Edwards Real Estate
804-725-1951
reneeedwards@morganedwardsrealestate.com
BAVON BEACH – CHESAPEAKE BAY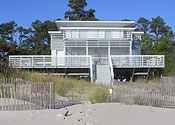 Bavon Beachhouse- Endless view & white sand beachfront 3bd/2ba
Renee Edwards – Morgan & Edwards Real Estate
804-725-1951
Stokes Creek Guest House
Enjoy waterfront guest rooms in a home located in Moon, 3 miles from both the courthouse and from Haven Beach.
804-725-1414

rizzio.tm@gmail.com